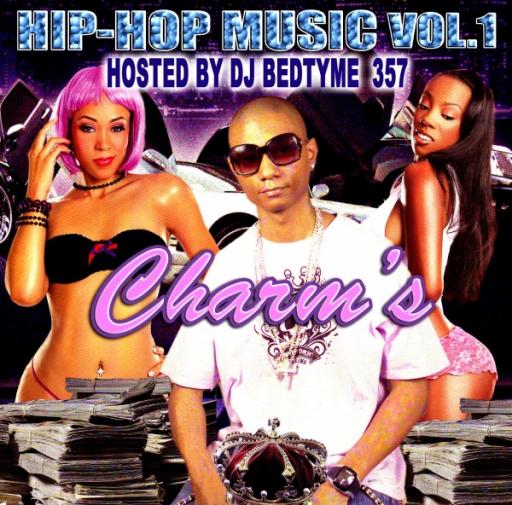 About CHARMS
CHARM'S
The Voice of  A New Wave
A new voice in hip hop has arrived.  Charm's has the lyrical finesse of some of hip hop's hottest emcees.  His smooth voice and deliberate delivery has been compared to SNOOP DOGG , KANYE WEST, A TRIBE CALLED QUEST, PHARELL WILLIAMS (NEPTUNES) and LUPE FIASCO. His talent has caught the eyes of Capital Records and Warner Brothers which both fell through he had decided to do it himself and go independent creating his label name Woodwork Records.  
Unafraid to go against the grain, CHARM'S unique style and subject matter has definite similarities to some of his greatest influences like and Notorious B.I.G  and his ability to weave a story is reminiscent of none other than Slick Rick.
This young artist's star began to rise at the very young age of 9 when he started creating beats on a wooden guitar.  He adopted the name CHARM'S in middle school when friends and teachers constantly mispronounced his last name (Chalmers, pronouncing it Charmer) and because of his uncanny ability to charm everyone around him into or out of something, the name stuck.
Charm's caught the attention of LL Cool J at the age of 14 and became the opening act for the Camp Cool J Foundation Talent showcase.  He spent the next phase of his career performing at numerous showcases and competitions and caught the attention of Ruff Nation Records.   
He began recording with some of the hottest producers like APPLE JUICE KID, MOEZARHT, TY TRACKZ, MILLER TIME(DREAM TEAM), and released his first cd titled, CHARMS HIP HOP MUSIC VOL.1 HOSTED BY DJ BEDTYME 357 available now on ITUNES and or CDBABY.com.  LOOK OUT FOR CHARM'S OTHER ALBUMS ON WWW.WOODWORKRECORDS.COM Charm's determination to take full advantage of every aspect of his talent garnered him a role in Universal Picture's Blood of a Champion, starring Deborah Cox and Bokeem Woodbine.
                                      Performances
Five Star @ Remote Lounge
Block Party (Manhattan News Network) 5x
African Arts Festival 4x
Ruff Nation Hip Hop Parade
Barber Shop Tour
Hood Life
Strong Arm Entertainment Showcase
Showtime at the Apollo Amateur Night
Rock The Bells Talent Search
Club Iguana
Influences
JAY-Z, NAS , A TRIBE CALLED QUEST, LL COOL J,
stats:
CHARMS HIP HOP MUSIC VOL.1 HOSTED BY DJ BEDTYME 357