By paczoneboxes, 2020-11-06 Most packaging is made with some kind of cardboard material and paper. Cardboard gift boxes are widely used to make products packaging from small to large of various retailing goods.
Why Do We Use Cardboard Material?
Cardboard is made with wood, wheat straws, grasses, and some other natural material, which is found very much abundant in the market. The abundant supply of the raw material also provides unlimited cardboard material at cheap prices for all kinds of boxes. And the low cost makes it easier for most of the brands in the market to use these packing solutions especially for tight-budgeted startups to attain the same level of benefits as expensive brands.
Cardboard boxes have many more benefits:
Cardboard is considered the most flexible material to cut, handle, and use for the boxes. You can easily store a huge amount of the material in your small warehouse. It lasts longer and is not easily disturbed. Besides, cardboard is considered the most printing friendly material due to which it is mostly used for the custom packaging. So you can turn dull brown monochromatic cardboard boxes into stylish and attractive gift boxes just through printing and wrapping alone! That provides infinite possibilities of creating your unique styles.
Being eco-friendly
You can recycle these materials many times; also, it is allowed to reuse it many times. The cardboard is a lightweight but strong and durable packaging material. One of the most important factors for the cardboard boxes being so popular is that these boxes are fully biodegradable in the natural environments. So even when they are littered or poorly disposed of, they won't cause serious environmental pollutions!
All these cardboard boxes are designed to help all kinds of business needs in the market. You want to add premium experience, and you can use cardboard boxes. You can order your small cardboard jewelry boxes with lids bulk, long rectangle gift boxes for watch packaging. And you can change your packaging stereotype of wooden cases for decades and go eco-friendly watch gift boxes, etc.


That said, cardboard boxes are not without any drawbacks! For example, cardboard boxes are not waterproof so you must keep them away from water or heavy moisture! Besides, the processing of paper and cardboard requires massive amount of water and the waste water need to be properly treated before being discharged. By paczoneboxes, 2020-10-22
Do you want to add extra intrigue to your candy packaging? A stunning and good box design will take you far. Regardless of the kind of box or the product you want to wrap, there are specific designs of novel plastic candy boxes that reinforce your brand messages. Let's take a look at stunning boxes for your brand's packaging.
Define Your Candy Brand's Visual Style
Do you want to create candy gift boxes that really works for your brand? For this purpose, you need to figure out all the essential components that express your candy brand message consistently to your targeted customers.
You need to look through all the styles of candy boxes that complement your product. Notice what colors your customer prefers, and what visual style they rely on. You can also look at some great examples of packaging that seem effective for your brand.
Select Shapes that Match Your Brand Style
Once you've decided your brand's visual style, start gathering inspiration about its packaging. While you can design the shape of candy boxes from scratch or you can choose from the great existing options on offer. For example, egg-shaped Easter chocolate boxes, ladybug-style favor candy boxes, cute emoji gift boxes, etc.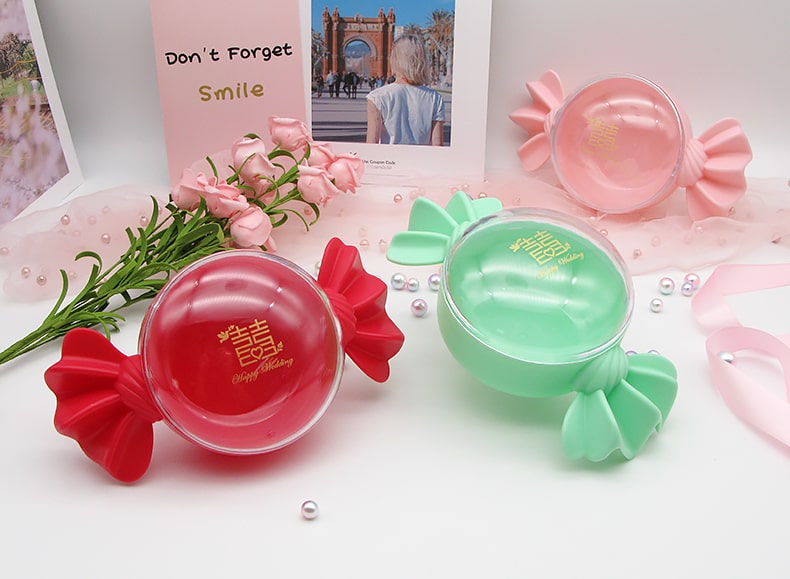 Customize Colors to Fit Your Brand
You need a quality time to decide that which packaging design won't be confused with your competitor brand. Go through some ways that would help you to easily customize your packaging. Make sure the shape is unique, appropriate and packed with added layers of decorations to make the packaging even more unique.
Recyclable and Reusable Packaging Solution
Sustainable packaging is important because it reduces the ecological footprint in the product life-cycle. Plastic candy boxes do not only attract customers but also enlighten all those benefits that you will gain from the product. Professional packaging companies are committed to use improved solutions to reduce, reuse and recycle to achieve ecofriendly packaging.
To conclude, Packaging design is an incredibly effective vehicle for brand messaging. The materials, patterns, and design elements you choose for box printing will definitely leave lasting impressions on your buyers. Finally, I hope that the above-mentioned tips would help you to decide that what kind of cool packaging boxes will be perfect for your candy products.