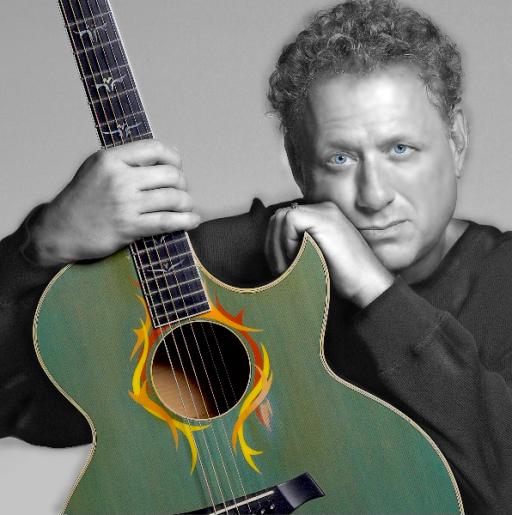 About Sal Belloise
My CD "Nothing But Love" is finally OUT! The music is an eclectic mix of Pop, Rock, Jazz and a dab of Country. The lyric content masterfully meanders through love, global warming and singing space aliens.
It's amazing how far an acoustic guitar, a VW bus and 40 songs can take you. From the late 1960's at Beaux Arts Coffee house in Florida where Jim Morrison and Mic Jagger sang to present day digital recording sessions it's been a good trip. In the 1970's, it was college campus clubs and play anywhere you could. Opening act for a few big name bands, Dave Mason, Taj Mahal, Rita Coolidge, Little Feat, Leon Russell, Pure Prarie League and others. A stint in the Virgin Islands rounded off the decade. It was exciting being one of Fantasma Productions first acts when they were just getting started. They're huge now. Standing on the stage of a Holiday Inn lounge in the 1980's playing to a happy hour, chicken wing eating, drunk crowd or a loud restaurant packed with families of screaming kids directly in front of the stage, I was there. Lot's more opening acts and 20+ years of nightclub work, much of it with my brother in arms, Mark Zumberg [alias Zoom]. As an acoustic duo you can get a lot of work if you're brave enough to take it. I can't imagine a situation we haven't seen and dealt with from the stage. Club owners with no cash at the end of the night to pay you, to girlfriends shouting obscenities at you from the audience. Here's a secret about guitar players I'll let you in on: the real reason you buy an expensive guitar is because they play themselves when you're drunk. I remember performing one night until 1AM in South  Carolina, breaking down all the sound gear and loading it into the van, driving all night to Tampa, Florida, playing an 8AM morning television show [you know none of your friends are awake to watch], then driving to Sloppy Joe's in Key West for the 5PM happy hour gig only to arrive and find the band house is already occupied by the friends of the drug dealer / biker who lives in the back apartment. It's funny now. Play in a European country where no one speaks English and you'll find yourself changing words to famous songs to break up the monotony. I wrote some great songs doing that. This is why there's a brotherhood of performing musicians. "He who shares the stage and lives the day will surely be my brother." It was a highlight to play the Woodstock 25th reunion at the original site in 1994. If you were around in the sixties, you'd know what a big deal that is for an old hippie. Nowadays I'm finally recording the songs I've written over the years spurred on by the inspiration of Grammy recipient and good friend Billy Dean. I just released 13 tunes and I'll follow up with 14 more in a couple of months. I'm also playing live dates, I can't stop myself.
Influences
Jimi Hendrix, Crosby, Stills, Nash, Young, Eric Claptin, James Taylor,Jackson Brown, Eagles, The Beatles
stats: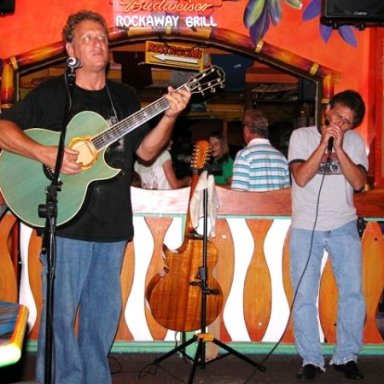 Wonderful Day
genre: 80s type electronic music meets the 21st century!
streams: 6
Tags