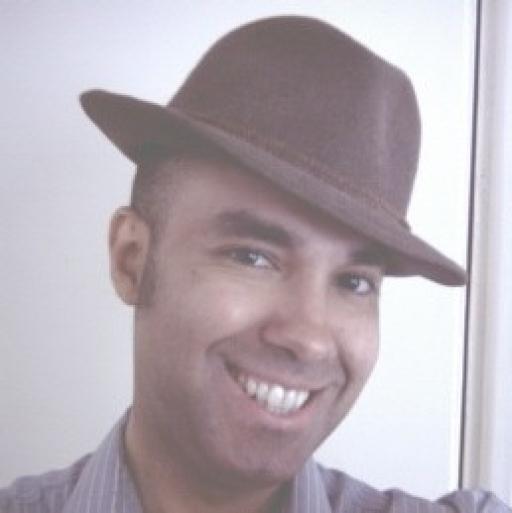 About Sulio
Bio: Louis Batey (Stage Name: "Sulio"), is an exceptionally-talented Latin-Music Songwriter/Solo Artist. He writes all of his own original songs in a wide and interesting variety of Latin Music Genres, which includes: Funky/Soulful Latin-House, Salsa, Son Montuno/Cubana, Mambo, Latin-Jazz, Reggaeton. Also, Louis performs all Lead/Backing Vocals and he plays EVERY Musical Instrument on all of his recorded compositions. Louis' love for Latin Music started as a child, when he listened to his parents' Latin Music Records. He taught himself to play the Saxophone and Clarinet and would learn the musical melodies of his parents' records. During his early-teens, Louis studied Music Theory and Composition at School. When he was old enough to attend concerts, Louis would go and see his musical heroes perform 'Live'; artists such as: Tito Puente, Willie Colon, Los Van Van, El Gran Combo De Puerto Rico, Ray Baretto, to name a few of the many artists he admires and their music he loved and still loves to listen to. Listening and watching his music heroes perform 'Live' inspired him to start his own Salsa and Latin-Jazz Bands as a teenager. Afew years later, Louis decided to concentrate on writing songs and to market himself as a Songwriter/Solo Artist. Louis' love for Miami, inspired him to write the Song: "Miami Feeling" (a Funky/Soulful Latin House/Reggaeton song about enjoying the good things about Miami and Miami's fun-loving locations). Louis has also recently started writing compositions for inclusion in Films, TV, Radio, Adverts/Jingles and Multi-Media.
Influences
Funky/Soulful House, R&B, Latin, Jazz.
stats:
Sulio. New Digtial Release Single: "Miami Feeling."
2011-06-13
By: Sulio
Posted in: Press Release.
<p><strong>Press Release:</strong> "Miami Feeling" written and performed by the Artist "Sulio" (real name: Louis Batey), is a lively, upbeat Dance Party and Nightclub song which is now released as a Digital Track Single. This song describes the enjoyable and carefree Party atmosphere of Miami, as well as reflecting the irresistible Tropical Miami Climate and its famous Party and Nightlife locations such as South Beach, Ocean Drive/Mangoes Nightclub and the district and famous festival: Calle Ocho. "Miami Feeling", is perfect for any Funky/Soulful/Latin Party or Nightclub scene, Music/Sync/Licensing Placement for Films, TV, Radio, Adverts/Jingles/Multi-Media, as well as enjoying this track on your ipod/MP3 Player, or listening to this track while driving in your car.... Preferably with your Car Sunroof down (lol)!!!</p>
Tags