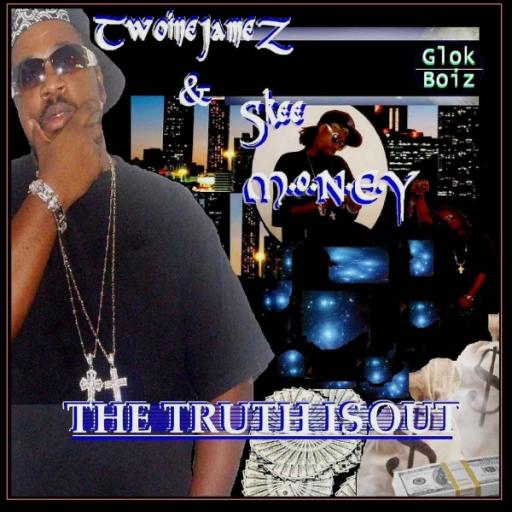 About TwoineJameZ & Skee M.O.N.E.Y
TwoineJameZ & Skee M.O.N.E.Y have minds for the grind. Ever
 since these two artists, came together and joined
 forces they have been climbing the ladder to success.  In the
Summer of 2oo6 TwoineJameZ hit the ground running with his
 first hit "Dis Ain't What You Want", which slowly gained attention
 in the streets  of  Atlanta  and  surrounding areas.  It was just
enough to be on local mixtapes, performing on the local club set,
and ultimately landed  him  features  and  production  from some
 well  known  producers   and    artist.   With   these   features 
TwoineJameZ    took    advantage   of    the   opportunity  and
overwhelmingly    stuck   out   as    though   he   was   a  Vet.
He is (TwoineJameZ) is definitely a leader, a chief, and captain that
is  ready  to   lead  his own  destiny.  Later that  summer of 06' he
 heard   Skee M.O.N.E.Y  rhyming brought  him  in  the  studio  to 
record  and  they  formed  the  group  duo  TwoineJameZ & Skee M.O.N.E.Y.

Currently, TwoineJameZ & Skee M.O.N.E.Y are finishing up their debut album and will be promoting it as well as a pair of sides off their album, THE TRUTH IS OUT, which is slated to be released in March/ April 09'. Their   current   street  hits  "She Want It "  and "Jump Out The Whip "  will  show   the   greatness  in TwoineJameZ & Skee M.O.N.E.Y and just a taste of what they will offer the people. Increasing their buzz tremendously they signed to CROWNSAINT Music Group, and generating great media attention via the web through youtube, myspace.com, and indiecharts.com just to name a few. Although, TwoineJameZ & Skee M.O.N.E.Y has yet to shoot a video for their music, but still creating a flow of success in achieving superstar status. They are planning to shoot their 1st video in 09'.

HISTORY
The group duo TwoineJameZ & Skee M.O.N.E.Y consist of TWO emcees both from the same city (Decatur, GA). Before they came to be, they were both solo artist. The two formed the group duo after in the studio to record a "Tribble Clef" produced track"European EyeZ" where they would  put together their first commercial hit to add to a collection of many others. When the track was complete and gained positive feed back it led to the decision to keep recording more songs, and ultimately complete a whole album. TwoineJameZ, Decatur/ Ellenwood, GA, embodies eccentric lyrical content that has very little perplexity and also has vigor like no other big man. Skee M.O.N.E.Y, also a Decatur, GA native, brings to the group duo animation, satire, and the gripping lyrics to the group duo. During the process of completing this first album, that will only feature producer/artist (K-Rab) and most in-house production from (Tribble Clef) and TwoineJameZ himself on the album. Together they would make one of several most well-known songs on the album, called "Blowin UP". After completing this album, the artists made it official to combine their talents to create the group duo now known as TwoineJameZ & Skee M.O.N.E.Y.TwoineJameZ & Skee M.O.N.E.Y will bring back duo rap groups where some of the southern greats like, "OUTKAST', 'UGK", "EIGHTBALL &  MJG" left off.  THEY GOT IT!!!! The great thing about this group duo is that neither one of them sounds the same, nor have the same style; this duo brings versatility, drive, and the patience it takes that promises much success in the music industry.
Influences
UGK, EIGHTBALL &MJG, OUTKAST, T.I.
Followers:
stats: