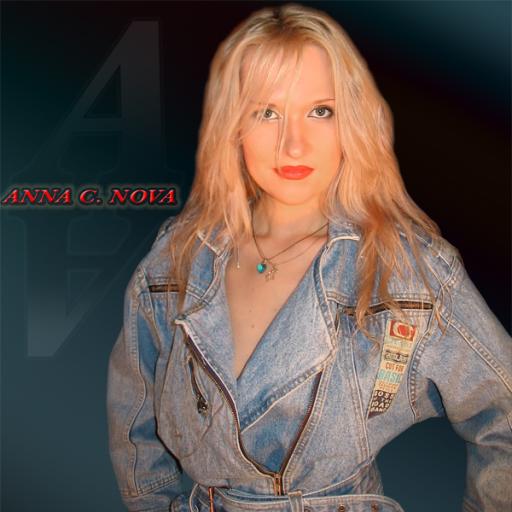 About Anna C. Nova
"We are bringing the best and most famous music by Russian diva Anna C. Nova to the US" (Novasongs) 
Anna C. Nova – the artist. music producer, songwriter, Project Maker, the owner of music production and publishing company (ACN Music & Publishing) as well as record label (ACN Music). Anna originally was born in Russia (city Saratov, popul. over 2 mln. people) and became the very first breakthrough of Russian artist, songwriter and music producer as well as made a great career in the international music industry.
Anna started her professional activity in Germany in 1998 when she got an offer to co-operate with recording studio Studio 33 owned by Luis Rodriguez (co-producer of Dieter Bohlen) as the songwriter and arranger.  Anna worked for already well known in Germany 2Eivissa, Fun Factory as well as for beginners as Anna & John, Joelly.  Having got a very good experience as the studio producer in 2000 Anna founded her own recording studio and production company. Lately in 2003 both companies were registered in American music information resource Billboard.  In Germany Anna studied international copyright low and music publishing business.
The first Nova's CD album "PARADISE" was released in Germany in 2002 on Playbones Records (Hamburg) and was holding top positions in "Music on Demand" chart (German Telecom) within 2002. Having become a great success, the world information music resource HitQuarters named Anna C. Nova as the first Russian producer of the international level for project "PARADISE" and the very first breakthrough of pop artist from Russia on the international market. 
In 2001 Annd got an offer from music publishing company Mento Music Group to become its official representative in Russia and A&R Manager. For that period Nova discovered and brought to the European market various Russian stars most of them lately was signed to major European record companies.
Since 2003 Anna has been concentrating on songwriting and producing activity for the other artists. Being well experienced project maker Anna produces in various music styles from fashioned pop, dance, trance, rock, hip hop, R&B till gospel and classic. Nova writes and makes very different music and projects from easy going till highlight epotage. And she says, that she always prefers to create a special projects what is able to open the strongest and unique potentiality of the artist, the projects with strong idea what can make people think and gives positive vibes.
In 2003 Anna C. Nova founded in Russia international action "Music Bridge", which has been also aimed on presentation of Russian artists in the international music industry. Since that time Anna represented to American public 12 original music projects/artists: Multi, RoxyLight, Alexa Andra Project, Lighter, Aleger, Dasha Stapen, Elena Cherkasova, Diviana, Numerland. In 2006 CD album "Best of Nova" compiled of 10 songs written and produced by Anna and performed by her ACN Music artists, was released in USA on Novasongs label (Goettel Publishing, Los-Angeles). "Best of Nova" got 5 stars from American critics and became number 1 in various internet charts in USA. Anna's songs and music production roster has grown up to 300 her original songs and most of them was recorded by international artists and by now is doing very well in the international charts.
Here you can listen to the most successful music productions written, composed and produced by Anna C. Nova and performed by ACN Music artists. As well as you can pre-view ACN Music videos.
© 2011 - 2014 Novasongs
Followers: