By Robert Thornton, 2007-05-03
Mixing 60's Garage rock with Pop elements makes "CATFIGHT!" the band that's hard NOT want to listen to. They instantly catch you with clever songwriting and superb production...a package that truly delivers!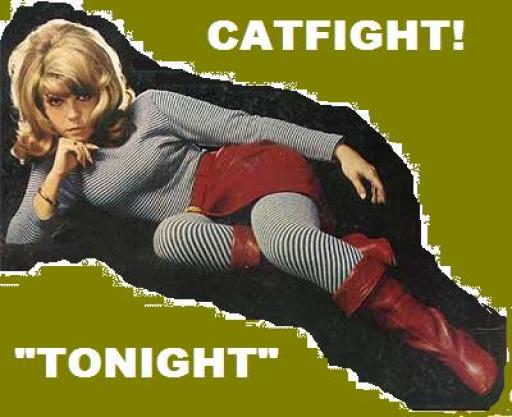 About CATFIGHT!
Rising from the ashes of Portland bands "BARBARELLA" and "HONEYRYDER", Bass player Bobby Rotten has started a new band,"CATFIGHT!", along with the "Sexy Bone Crushing" drums of Christine. The familiar styles of "VELVET UNDERGROUND","PIXES" and "LE TIGRE", runs deep with "CATFIGHT!". that raw rock sound every band wants...but few can achieve. Already becoming known for their "live" performances in the Northwest previously opening up for such bands as Bloodhound Gang, Dishwalla, Goldfinger and The Alarm, CATFIGHT! is becoming a favorite with clubs and crowds. Past sponserships from JAGERMEISTER and ROGUE BEER is a good thing too!! Working with Grammy winning Engineer Jason Robbins(Dwight Yoakam, John Lee Hooker, Michelle Shocked, Ben Harper) and Rob Bartleson( Slackjaw, Everclear ) their first CD is expected to be released in Spring 2007.