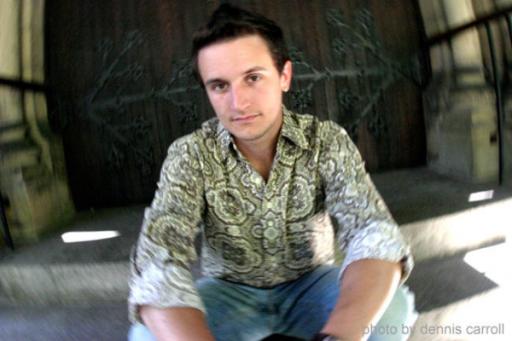 About Chad Perrone
It's evident when listening to Chad Perrone sing that there isn't a lot he holds back both on stage, and on his records. His introspective lyrics are dark and intense, but within them lay a hint of optimism and hope. Everyone goes through dark times. And we all deal with those times differently. I write. And in doing that, I'm not doing myself any favors by sugar coating how I feel. It's apparent that he did himself right on his latest effort, a solo record, to be released later this year that he is producing with longtime friend Dennis Carroll. The record, a collection of 12 songs that were written over the course of 3 years, is a departure from the work he's done with the popular Boston based band Averi...
The Haverhill, MA native started writing and recording when he was in high school. I used to spend an entire week in the basement recording songs, playing all the instruments etc. I think I was hooked at an early age on the feeling I got when I had finished a song& listening to something I had created. And it would appear that he's come full circle, returning to the studio to record his most personal work yet.
I wanted the record to be about the songs. I didn't want the focus to be on the perfect take or elaborate production. We recorded the [disc] in Dennis apartment, so we were a little limited with what we could do. It's not as polished as the stuff I've done with Averi& but I'm okay with that. I told Dennis that I just wanted to lay the songs down and see where we go with them. As long as the vibe was right and what I was trying to say came across.
When asked why he chose to explore the solo opportunity Perrone said that I didn't make a solo record with the intention of turning my back on Averi. I made this record for me, because as a songwriter these were the songs that needed to come out. And they are so personal, so much more a reflection of me as an individual that I wanted complete say in how they were interpreted and arranged  so I did what I believe I needed to do, both as a artist and as a regular guy searching for something.
Perrone has played shows all over New England, selling out clubs like the Paradise in Boston and garnering praise as both a performer and a songwriter in well respected newspapers and magazines. This year he is being recognized for his individual performance with a Boston Music Award Nomination for Best Local Male Vocal.
I'm proud of everything Averi has done and accomplished. I've been places with the guys in Averi that I never thought I'd go and I hope to go further with them at some point. But I'm excited for this& I'm excited and anxious to take this step& to show people what I have to offer. And if the record is any indication of this, that could be a lot.
Followers:
stats: