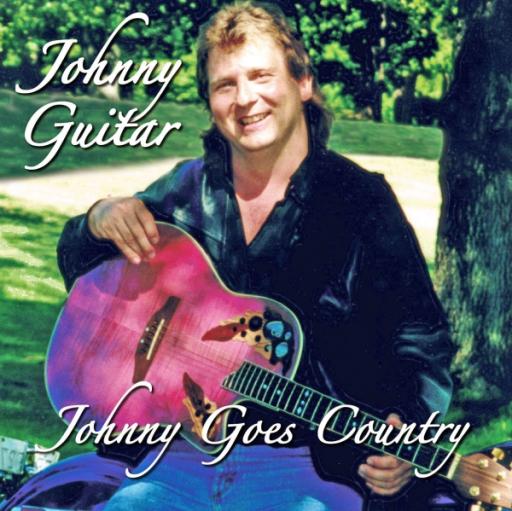 About Johnny Guitar
Johnny Guitar – Biography/Press Release 
          It was January 29, 1972, John was nine years old.  His Dad brought him to Brian's Guitar in New Haven, Connecticut.  That day, in the back seat of the 1950 green Chevy, was John's first Natural Wood Fender Stratocaster.  John's first amp, a Sears Tiesco with a small 8" inch speaker.  One knob to turn it off, and on, And only one volume knob.  John listened to his favorite artist of the day; Led Zepplin, Kiss, Areosmith, Jetho Tull, The Beatles, and the all powerful, Jimi Hendrix.  It wasn't long before the small amp was replaced with a 50 Watt Marshall 2 X 12 Combo Amplifier.  John playing by ear, and with his only music book Introduction to Guitar by, Mel Bay.  John struggled through the chords for hours each day he quickly learned the Hendrix riffs and was well on his way to his first gig.  That day came, and with a few kids from school, it was Lynyrd Skynyrd's "Free Bird" that rocked the small Cape Style house of his parents.
            Now, Four (4) album's, Two (2) EP's, Two (2) Singles and Two (2) music videos later, now available is Johnny Guitar's Third  and Forth full length Compact Discs, entitled "Johnny Guitar - Johnny Goes Country.," and "Johnny Guitar – Rolling Down 95" The 3rd Compact Disc was released May 1, 2007 and the 4th via the internet January 29, 2008.  The music; a cross between Bon Jovi, Sugarland, Kieth Urban, Rascal Flatts, Toby Kieth and Montgomery Gentry.
After years of rock, blues, and heavy metal, Johnny Guitar is emerging and finding his roots in today's Modern Country Music Scene.  It was this Memorial Day 2007 when at the home of his Childhood Friend "Johnny Mushala" a/k/a "Johnny Moosh" that with his simple Yamaha Six String and a cold one by his side John's song dedicated to the United States Military was born. Today, Johnny Guitar's new Country Single "Let's All Stand Together In The USA" rocks the airwaves on college radio, on the net at; Http://www.idolunderground.com/2johnnyguitar and Http://www.idolunderground.com/johnnyguitar & Http://www.johnnyguitar.net
also FYE.com, CDBaby.com and hundreds of MP3 sites.  John has recently received regular rotation on hundreds of internet radio stations and just last week landed three (3) songs in the top 40 on American Idols Site American Idol Underground www.idolunderground.com/johnnyguitar. Beginning this week March 25, Johnny Guitar will launch a huge radio campaign with top radio promoter Larry Weir to Mainstream Adult Contemporary Hit Radio with his song "I Believe"
John has received national and international distribution through FYE.com and Http://CDBaby.com and sales are steady in both regular retail and MP3 sales.  The sales proceeds from the single are being used to get care packages to our US Troops on a bi-monthly basis and has received over 900,000.00 MP3 downloads of the song "Let's All Stand Together In The USA" for our US Troops.
Lastly, just posted a few days ago, is Johnny Guitar's new song for our US Troops "Let'm See The Tower" is available at: Http://www.idolunderground.com/johnnyguitar
   The final line up of players and back ground singers are being carefully put together by John's Indie Label, No Quarter Records, LLC.  Then, its show time…. See you on the road, for details, go to:  Http://www.johnnyguitar.net   
Influences
Bon Jovi, Rascal Flatts, Toby Kieth, Sugarland, Jimi Hendrix, Led Zepplin
stats: