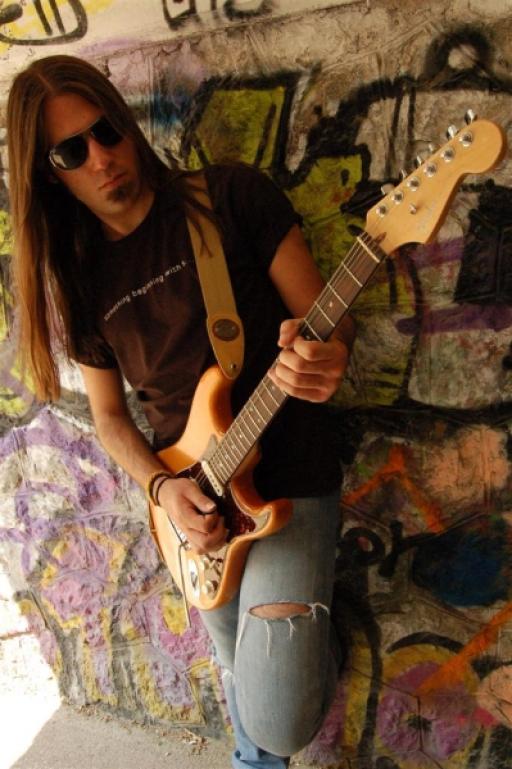 About Teo Ross
Teo Ross was born in the city of Larissa, Greece (1988). He started studying classical guitar at the age of 12 with A.

Lialios and started playing electric guitar at the age of 15. In the beginning he played as self-taught, inspired by John

Norum (Europe), Kirk Hammett (Metallica) Zakk Wylde (Ozzy,BLS), Slash (Guns N'Roses) and Yngwie Malmsteen. He was also

influenced by Europe, Iron Maiden, Metallica, Scorpions, Guns'n' Roses, Skid Row, Gamma Ray, Dream Theater, Angra and many

more.
Since then , he practiced guitar (both classical and electric guitar) at an average daily rate of 6-8 hours. At the age of

19, searching for professional musical guidance and in order to study his instrument in greater depth, he began to work with

the "Coach of the Guitar Champions", the world famous guitarist and educational author Ioannis Anastassakis, following

faithfully his advice in a studying and practicing schedule, most dedicating than before.
During the last year, he won 1st place at the "National Electric Guitar Competition Festival" that takes place every year in

the city of Volos (Greece). Currently he works with keyboardist/producer Bob Katsionis (Firewind, Outloud), recording his

debut album. Teo is also completing his degree in Electric guitar through the London College Of Music.
MySpace: http://www.myspace.com/teoross
Facebook: http://www.facebook.com/pages/Teo-Ross/111090968949703?ref=ts
Artist Promotions by Wild Rose Angel Productions http://wildroseangelproductions.com/
Influences
John Norum (Europe), Kirk Hammett (Metallica), Ioannis Anastassakis
stats: