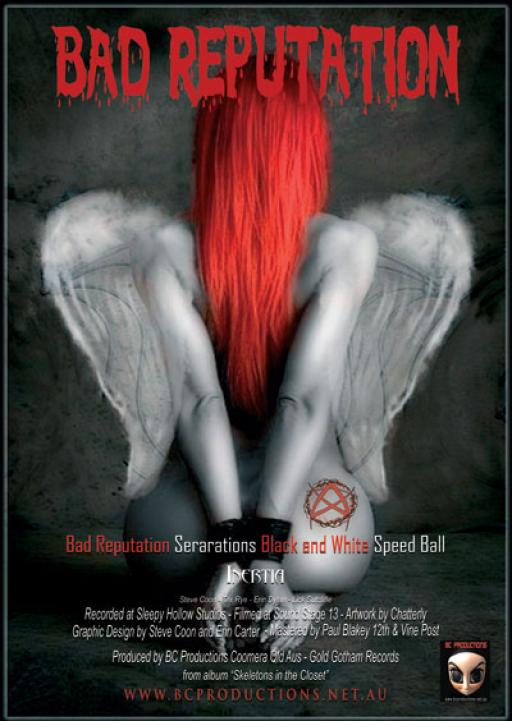 About THE RAVENS COURT
THE RAVENS COURT is the new breed of hard rock made up of 2 hard core dudes and 2 hardcore chicks. THE RAVENS COURT concentrates on the theatrical side of entertainment.
THE RAVENS COURT is pleased to announce that the Album Artwork will be from gifted artist Chatterly who we welcome to the project with open arms.
Rumour has it that THE RAVENS COURT has been chosen for a feature film Directed by someone who has worked in hollywood.
New 4 track CD along with 3 song DVD "BAD REPUTATION" is now for sale.
Coony - Lead Vocals/Guitar
Tex - Drums/Vocals
Erin Dylan - Bass/Vocals
Lick Sutcliffe - Guitar/Keys/Vocals