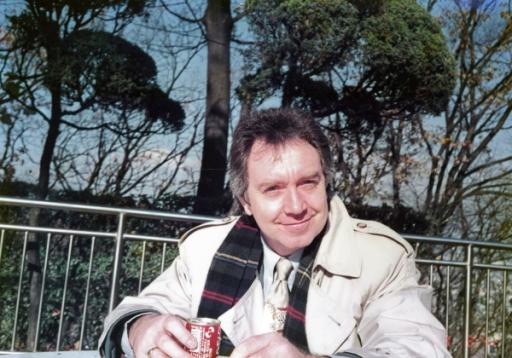 About Ticket to Ride
PRESS RELEASE 
"Ticket to Ride"
…a musician's journey through the sixties…
A novel by Graham Sclater
Following the recent publication in the USA music and book publisher Tabitha Music Limited have re-published "Ticket to Ride" the first novel by musician, music publisher and record label owner Graham Sclater.
Born in Exeter Graham spent many years living and playing Hammond organ in a number of groups in Germany and Scandinavia during the sixties. He returned to England in the early seventies where he worked as a session musician in many of the top London studios. He formed Tabitha Music Limited, his record label and music publishing company in 1976 and it's still going strong and has remained independent.
An accomplished songwriter and musician, Graham has been featured in a number of arts and musical programmes and has performed and recorded with many artists including Jimi Hendrix, Fats Domino, Ritchie Blackmore, James Taylor, Elton John, Christine Perfect, Tony Ashton and numerous other name musicians.
He recently had two of his original screenplays, "More than a woman" and "Hatred is the key" optioned by an American production company.
Graham can be heard regularly on Live Wire Talk as well as other terrestrial and web based radio stations around the world reviewing his book of the month, story behind the song and presenting the A-Z of writing.
"All in all, the book exudes the optimism and "damn the torpedoes" attitude of any young rock and roller from any era - definitely recommended."


"Ticket to Ride is a fun book to read. The fact that it is rooted in reality makes it seem like a genuine biography or autobiography rather than a novel. It is evident that much of it is, or could be, based on actual events. The book provides an insight into the life of a hard-working band in the 1960s."


"To the hundreds of members of British groups (remember, a lot of groups from Scotland played in Hamburg) who had never-to-be-forgotten experiences in Germany in the Sixties; this is a book to jog their memories!"
"A highly recommended book which is currently only available in English."
"The book is a cracking little kitchen sink drama, littered with all the hopes and dreams that any young kid with an interest in music has. "
"Ticket to Ride shows us the seamier side of life in Germany in the 60's and how it is easy to fall into the dangers of this kind of living."
"It's all here in one gangster and hooker infested plate of realism, which was the Reeperbahn at that time…"


"Ticket to Ride" published by Tabitha Books will be available from 5 October 2012 in the UK and Europe from http://www.tabithabooks.webs.con and Amazon.co.uk
For interviews please contact Graham at Tabitha Books Exeter
E-mail: interviews@tabithamusic.com  or Tel: 0781 215 2651