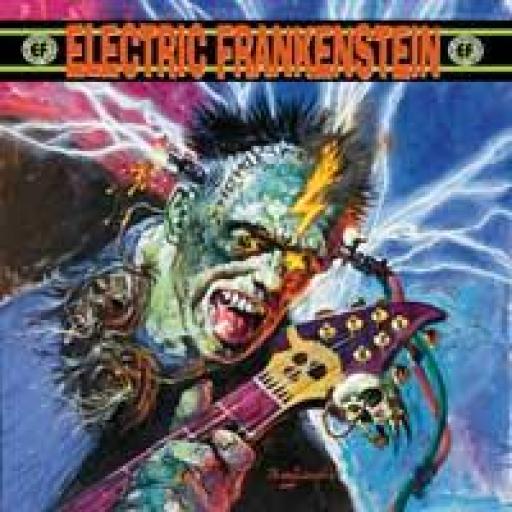 About Electric Frankenstein
Electric Frankenstein is the epitome of rock and roll, with a punk attitude that is rarely rivaled. 13 years, over 100 record releases, and more! EF has almost single-handedly returned rock to its most basic and savage roots, the way it was meant to be. They have been receiving international acclaim for their exciting brand of High Energy Punk Rock and Roll, done with the great intensity of such bands as the Stooges, MC5, Dead Boys, NY Dolls, Ramones, Damned, Black Flag, Misfits, AC/DC, Kiss, Cheap Trick, Aerosmith, Motorhead, and other favorites.
With their rock solid underground following firmly in tow, Electric Frankenstein has appealed to a broad spectrum of listeners. Incorporating punk rock, metal and especially good old fashioned Rock and Roll, EF has created a sound that is unparalleled and often looked upon in awe. These New Jersey stalwarts have had an unsurprisingly fearsome influence on modern music, paving the way for The Hives, The White Stripes, The D4, and other new Rock bands.
With music appearing on over 100 records, including albums, compilations, singles and 7-Inches, there is no harder working band in Rock N Roll today.
Electric Frankenstein is a movement, a working-mans answer to what is missing from popular music in the world today; straight-up, raw, in-your-face, combustible Rock N Roll. Electric Frankenstein simply has no equal - The World's Greatest High Energy Punk Rock & Roll band!